Fort Lauderdale Family & Divorce Attorney
Jennifer Kane Waterway, P.A. provides clients with a wide range of services in marital and family law and related matters. We work closely with clients to develop strategies uniquely tailored to meeting their needs and provide professional guidance throughout the representation as to the best interests of the clients and their families. We also work closely with outside professionals such as psychologists and accountants when necessary to protect our clients' interests.
Jennifer Kane Waterway, P.A. has extensive trial and courtroom experience for handling complex cases that must be litigated. However, we strive to resolve all cases amicably with the least amount of conflict to minimize the impact on the family, contact our Fort Lauderdale family & divorce attorney today.
Jennifer is not only dedicated to its clients and their families, but also contributes to the community. We support local charities, volunteer, and provide pro bono legal services through Legal Aid for children in need.
Fort Lauderdale Family Law Services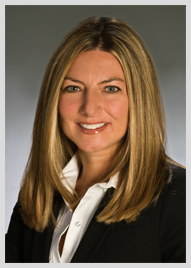 Jennifer Kane
Waterway

Attorney at Law

Jennifer Kane Waterway concentrates her practice on marital, family law, divorce and related litigation. She handles a wide range of matters including dissolution of marriage, alimony, child support, distribution of assets and debt, parenting plans and timesharing, child relocation, paternity, dependency cases, domestic violence and related injunctions, prenuptial and postnuptial agreements, and post-judgment modification, contempt, and enforcement, among others. Ms. Waterway also serves as a guardian ad litem and attorney ad litem for children in need.